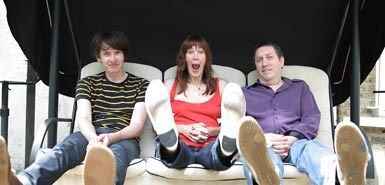 Bert Jansch and Friends, live at Somerset House, London, 14th July 2007.
Bert Jansch is a bona fide legend in the guitar world, how many other acoustic guitarists can be said to have inspired Page, Townsend, Butler and Marr? You could probably count them all on no hands.
A huge folk star in the '60's and '70's, Jansch has had a big resurgence in this century, partly down to his friendship with Bernard Butler the former Suede guitarist and youngsters producer of choice it seems. Bernard has played on several of Berts records in the past several years (possibly all since 2000's Crimson Moon, I don't own them all and can't be arsed to do the research!), as well as many others, including the other two people present at this performance, the lovely Beth Orton and relatively unknown guitarist Paul Wassif.
Disc 1
01.
She Moved Through The Fair
02.
Blackwater Side
03.
Strolling Down The Highway
04.
Rosemary Lane
05.
Down Under
06.
My Donald
07.
The Old Triangle
08.
It Don't Bother Me
09.
Fresh As Sweet Sunday Morning
10.
Casbah
11.
Poison
Disc 2
01.
She Moved Through The Fair
02.
Black Cat Blues
03.
My Pocket's Empty
04.
A Woman Like You
05.
A New Day Beginning
06.
Blues Run The Game
07.
Carnival
08.
Katie Cruel
09.
Safe In Your Arms
10.
Watch The Stars
11.
When The Sun Comes Up
12.
Pass In Time
Bernard appears on tracks 8, 9, 10, 11, 17, 18, 21, 22, 23
Beth appears on tracks 19, 20, 21, 22, 23
Paul appears on tracks 13, 14, 15, 21, 22, 23