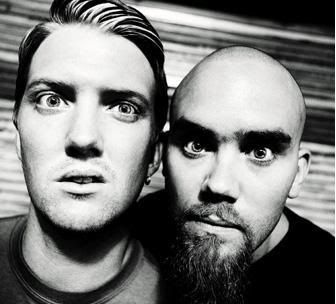 QOTSA - Live at the Roseland Ballroom, 12th November 2000
Queens of the Stone Age formed after the seminal stoner group Kyuss split, the two members Josh Homme and Nick Oliveri deciding to continue working together. By 2000 and 2nd album Rated R, they had started to define QOTSA as an altogether new band, much more crisp, urgent, and straight-ahead rock than their former band.
Having since worked with Dave Grohl and Mark Lanegan, amongst others, they gained alot of press coverage, no little part due to Grohls return (a powerful one at that) to drums, and have gone from strength to strength ever since.
At the Roseland Ballroom, they're captured in a playful mood, churning out the first of their great songs in their newer and better incarnation, I'm sure you'll enjoy it.
Intro
Ode To Clarissa
Feel Good Hit Of The Summer
Better Living Through Chemistry
Quick And To The Pointless
Infinity
How To Handle A Rope
Monsters In The Parasol
You Can't Quit Me Baby
Lost Lost Art Of Keeping A Secret
Full show Rar