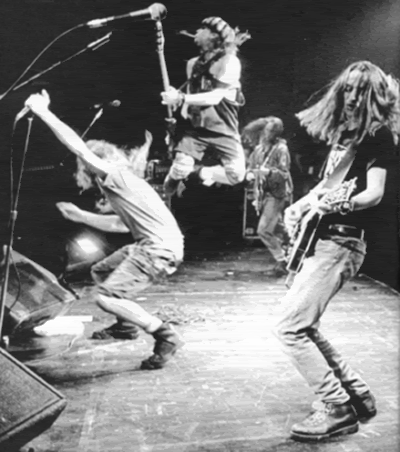 Temple Of The Dog, live at the Off Ramp Cafe, Seattle 13th November 1990
March 19th 1990, Andrew Wood singer of Mother Love Bone, died from an overdose of heroin. His great friend Chris Cornell started writing songs in remembrance of him and got together with other mutual friends of Woods, Matt Cameron who at the time was in Soundgarden with Chris, Jeff Amnet and Stone Gossard, ex of MLB, Mike McCready, and as additional vocalist Eddie Vedder. All four (five if you include Matt post-Garden) of course later Pearl Jam.
During the sessions for the upcoming self-titled album, the band played just the one known set, which was recorded on a camcorder by an audience member, this is that show. I extracted the audio, cut a little crowd noise from the end, and added a little fade out. The sound is rather 'hot', not fantastic by any means (it was a camcorder circa 1990!), but it is a rather fine show regardless. All songs from the 1991 release are present except the album closer All Night Thing, and the version of Reach Down is a favourite of mine, due to the extended, we're talking 3 or 4 minutes, solo by Mike McCready.
Call Me A Dog
Wooden Jesus
RARed full show