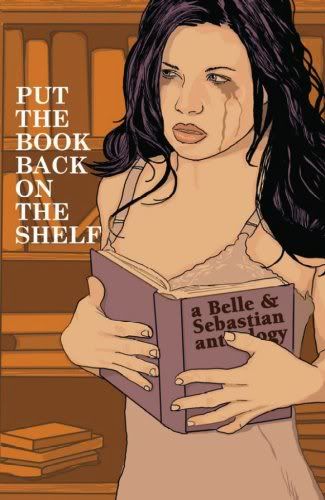 Belle And Sebastian (supported by Jonathan Richman), live at The Wiltern, L.A., 6th September 2001
B&S
and
Jonathan?!? Have I died and gone to some whimsical Heaven? Nope, and no need to, as it happened here on Earth. I won't babble on, just go ahead and enjoy this little nugget of loveliness.
B&S setlist:
01 Sleep The Clock Around
02 There's Too Much Love
03 The Magic of a Kind Word
04
I Know Where The Summer Goes
05 If You're Feeling Sinister
06 Jonathan David
07 Don't Leave The Light On Baby
08 Dirty Dream Number Two
09 Mayfly
10 Take Me Out To The Ballgame (Jack Norworth)
11 Simple Things
12
The Boy With The Arab Strap
13 The Fox In The Snow
14 Family Tree
15 Dog On Wheels
16
Creeque Alley
(The Mamas and The Papas)
17 Like Dylan in the Movies
18 The Wrong Girl
19 Women's Realm
20 Legal Man
Jonathan Richman setlist:
01 Egyptian Reggae
02
Couples Must Fight
03 Let Her Go into the Darkness (cuts out)
04 Nineteen in Naples (cuts in)
05 Her Mystery Not of High Heels and Eyeshadow
06 Lonely Financial Zone
07
Me and Her Got a Good Thing Goin' Baby
08 Dancing in the Lesbian Bar
09 Springtime in New York
10 The Night is Still Young
Download samples...
Belle Wiltern 1
Belle Wiltern 2
Richman Wiltern