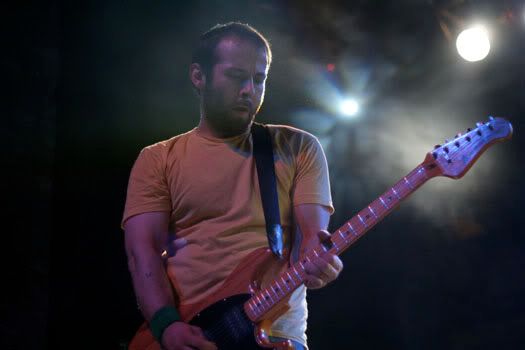 Mogwai, live at the Theatre of Living Arts, Philidelphia, 24th May 2001
Another band I'm shocked I haven't posted yet, Scottish post-rockers Mogwai, named of course, after the lovable creatures in the movie Critters, that, or the original Chinese demons.
Recorded during promotion for their third LP Rock Action, though only one third of the set is made up of those tracks, they've since released another three studio albums. Sadly the opening track is cut short, on the upside it is a soundboard sourced show.
01. Sine Wave (cut
02.
Mogwai Fear Satan
03. Helicon 2
04. You Don't Know Jesus
05. Ex-Cowboy
06.
Ithica 27Ø9
07.
Christmas Steps
08. Helicon 1
09. Secret Pint
10. Punk Rock
11. 2 Rights Make 1 Wrong
12. My Father, My King
Download samples, they're not in Zip
Mogwai Arts