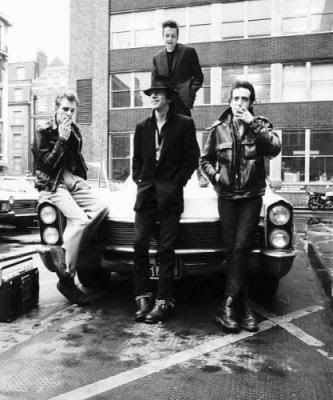 The Clash, Polydor, Micky Foote, and Give 'Em Enough Rope Demos, 1976/77/78
Do I have to give any more details than contained in the title? Probably not, but I shall say these are probably the best versions of the many around, coming from the collection D.O.A. Demos, Outtakes, Alternates. I may post the others in due course.
Polydor Demos:
01 - Career Opportunities
02 - White Riot
03 - Janie Jones
04 -
London's Burning
05 - 1977
Micky Foote Demos:
01 - Preamble
02 - I'm So Bored With The U.S.A.
03 - London's Burning
04 - White Riot [Take 1]
05 - White Riot [Take 2]
06 - Career Opportunities
07 -
1977
08 - Janie Jones [Instrumental]
'Rope Demos:
01 - All The Young Punks
02 - Safe European Home
03 - Drug-Stabbing Time
04 -
Julie's Been Working For The Drug Squad
05 -
Stay Free
06 - Groovy Times
07 - Last Gang In Town
08 - Ooh Baby Ooh (It's Not Over)
09 - One Emotion
Download samples, they're not in Zips
Clash Polydor/Foote
Clash Rope