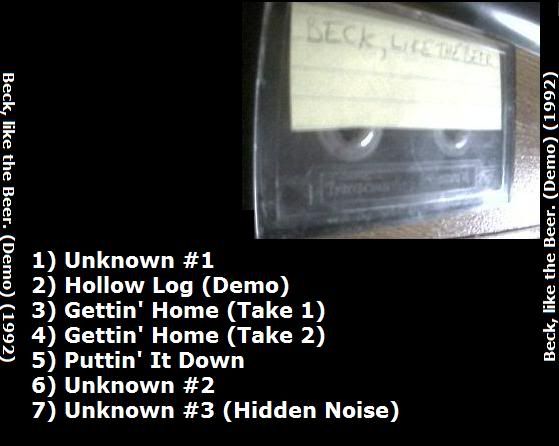 Beck, Like The Beer, 4-track demo tape, circa 1992
Second post for the day then. The story goes that Beck passed a copy of this demo tape (that's it pictured above) to a friend in a record store in Silver Lake, wherever that is, and it later found it's way to the guy who copied it and shared online. That said, his copy never had the 7th track, so what the source for that is I don't know...anyway, enjoy!
1. Unknown
2. Hollow Log
3.
Gettin' Home
4. Gettin' Home
5. Puttin' It Down
6.
Unknown
7. Unknown
Download samples, they're not in Zip...
Beck Beer