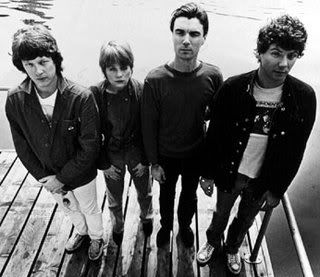 Talking Heads, CBS Demos, New York 1975
Surely I don't need to say much about this post? Talking Heads demos from prior to their recording their debut album. Right, I'm off to the local pub...Enjoy!
01. Psycho Killer
02. Sugar On My Tongue
03. Thank You For Sending Me An Angel
04.
I Want To Live
05. I Wish You Wouldn't Say That
06. The Girls Want To Be With The Girls
07. Who Is It
08. With Our Love
09. Stay Hungry
10. Tentative Decisions
11. Warning Sign
12.
I'm Not In Love
13. The Book I Read
14. Love Goes To Building On Fire
15. No Compassion
Download samples, they're not in Zip...
Heads CBS