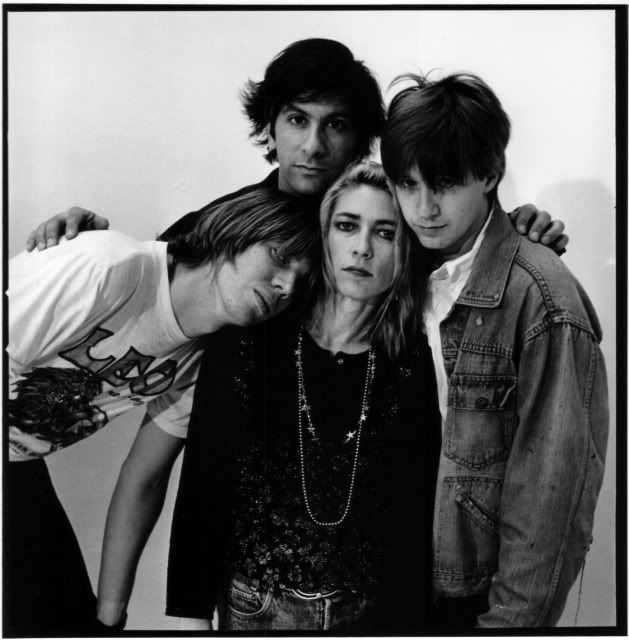 Sonic Youth, VPRO Radio broadcasts, Eindhoven 87, Amsterdam 89, Rotterdam 91
This is a collection of broadcasts from the Dutch VPRO station I've put together, all good quality (i.e. very little to no static), and with a great set of tracks. The recording dates and venues are as follows:
Tracks 01-06 Effenar Eindhoven 14th June 1987
Tracks 07-13 Paradisio Amsterdam 26th March 1989
Tracks 14-20 De Doelen Rotterdam 1st September 1991
It's very doubtful the first 6 songs are in the correct order as the Effenar show has two different sources; The first is FM (1-2), while the second is Pre-FM (the CD/Tape that a radio station plays). Enjoy!
01. Hot Wire My Heart (Crime cover)
02. Tom Violence
03.
Stereo Sanctity
04.
White Kross
05. Beauty Lies In The Eye
06. Pacific Coast Highway
07.
Teenage Riot
08. I Wanna Be Your Dog (The Stooges cover)
09. Kissability
10. 'Cross The Breeze
11. Trilogy: The Wonder
12.
Trilogy: Hyperstation
13. Trilogy: Eliminator Jr.
14.
Eric's Trip
15. Flower
16. Tuning up
17. Dirty Boots
18.
Chapel Hill North Carolina
19. I Love Her All The Time
20. Teenage Riot
Download samples, they're not in Zip...
Download amostras, não estão em Zip ...
Téléchargez des exemples, ils ne sont pas en Zip ...
Bitte Sample-Dateien runterladen, sie sind nicht im Zip enthalten ...
Descargar muestras, no están en el Zip...
Sonic VPRO