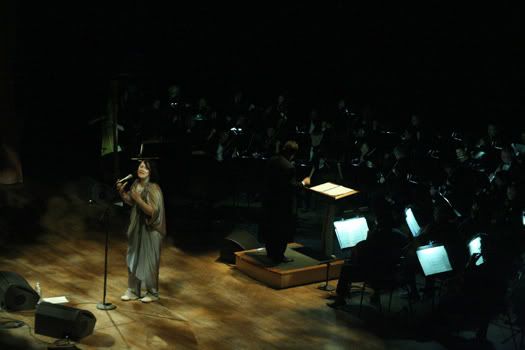 Antony and the Johnsons, live with the Oregon Orchestra, Arlene Schnitzer Hall Portland, 5th September 2008
Although Antony and band had previously played with an orchestra, this was the first night of a tour, all be it a short one, featuring orchestras as an integral part of the show. The shows feature(d) different orchestras depending upon location (Milan Orchestra in Italy and Spain, London Philharmonic in the UK), but they were always led by conductor James Holmes.
01. Mysteries Of Love
02.
Christina's Farm
03. Cripple And The Starfish
04. For Today I Am A Boy
05. I Fell IN Love With A Dead Boy
06. Kiss My Name
07. Everglade
08. Rapture
09. Ghost
10. Crazy In Love
11. Dust And Water, Water And Dust
12. Everything Is New
13.
Her Eyes Are Underneath The Ground
14. River Of Sorrow
Download samples, they're not in Zip
Johnsons Schnitzer