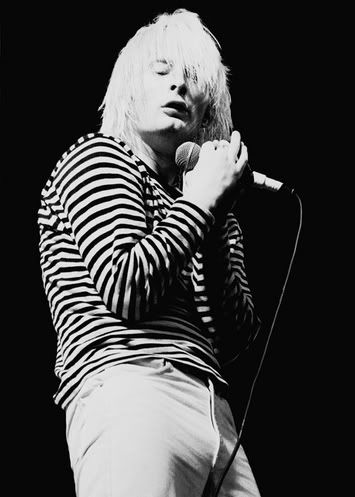 Radiohead, live at Melweg, Amsterdam, 2nd December 1994
A show for you today from when Radiohead were really starting to find their feet, just before hitting the studio for their fabulous The Bends album early the nest year. As such, most of the set is made up of Pablo Honey tracks and B-sides, with a nice smattering of what was to come. Though to be fair, most of The Bends was written alot earlier than the record was recorded, they had to continue touring to meet record company and fan demands following the success of Creep, hence the broken imagery of alot of songs on the album, as they were tired, felt pushed etc. etc.
01. Intro
02. The Bends
03. You
04. Prove Yourself
05. Ripcord
06. Permenant Daylight
07.
Vegetable
08. Just
09.
Punch Drunk Lovesick Sing Along
10. Creep
11.
My Iron Lung
12. Sulk
13. Inside My Head
14. Stop Whispering
15. Encore
16. Bones
17. Street Spirit
18. Blowout
Download samples, they're not in Zip
Radiohead Melweg