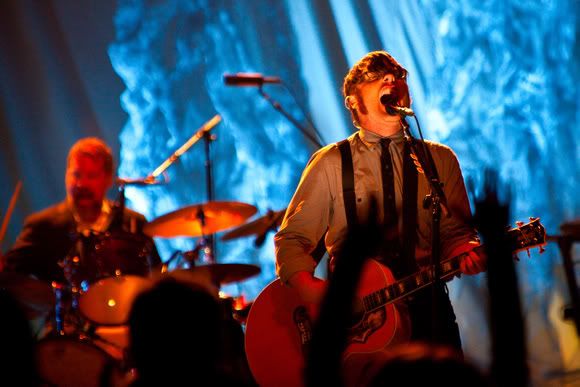 The Decemberists, live at Radio City Music Hall, New York City, 10th June 2009
Another show from The Decemberists Hazards of Love tour, where the guys play the album in its entirety, followed by a set of their other songs. At this particular show (supplied by nyctaper), they were joined by Peter Buck of R.E.M. on his bands song Begin the Begin. Enjoy!
Set 1: The Hazards of Love
01 Prelude
02 The Hazards of Love 1
03 A Bower Scene
04 Won't Want for Love
05 The Hazards of Love 2
06 Isn't It a Lovely Night?
07
The Wanting Comes in Waves
08 An Interlude
09 The Rake's Song
10 The Abduction of Margaret
11 The Queen's Rebuke
12 The Crossing
13
Annan Water
14 Margaret in Captivity
15 The Hazards of Love 3
16 The Wanting Comes in Waves (Reprise)
17 The Hazards of Love 4
Set 2
01 The Crane Wife 3
02 July, July!
03 Billy Liar
04 Sleepless
05 The Bachelor and the Bride
06 Dracula's Daughter
07 O Valencia!
08
The Chimbley Sweep
09 Crazy on You (Heart)
10 [encore break]
11 Begin the Begin (REM)
12 Sons and Daughters
Download samples, they're not included in Zips...
Decemberists Hazards set
Decemberists Best of set