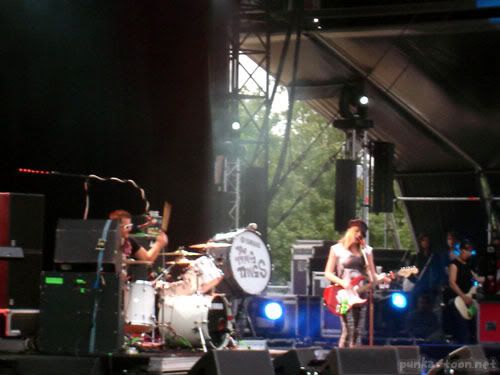 The Ting Tings, live at the Garden Nef Party, Angouleme, 18th July 2009
Something slightly different today, some pop music. Okay, some might argue that The Ting Tings are an indie band, or pop art or something, but the two members (Kate White and Jules De Martino) have been in previous bands, and in that time supported Steps and Bros. I'll give Jules some credit though, he was the singer of a band called Mojo Pin...Enjoy!
01. We Walk
02. Great DJ
03. Fruit Machine
04. Keep Your Head
05.
We Started Nothing
06. Shut Up and Let Me Go
07. That's Not My Name
Download sample, it's not in Zip...
Ting Garden