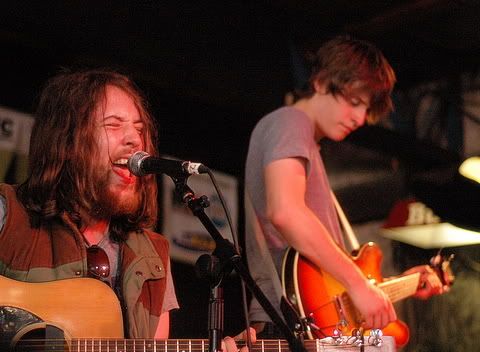 Fleet Foxes, live at the 9:30 Club, Washington, 29th July 2009
Some sunny Seattle harmonies for you today, from SubPops Fleet Foxes. I'm not really up on their full catalogue, but a few of these are apparantly new songs. I did find that the one new song is called Blue Spotted Tail. Enjoy!
1. Sun Giant->Sun it Rises->Drops in the River
2. English House
3. Banter/Tuning
4. New song 1
5.
White Winter Hymnal->Your Protector
6. Tiger Mountain Peasant Song
7. Blue Spotted Tail
8. tuning/banter
9.
New song 2
10. banter
11. He Doesn't Know Why
12.
Mykonos->encore break
13. Oliver James
14. Blue Ridge Mountains
Download samples, they're not in Zip...
Foxes Club