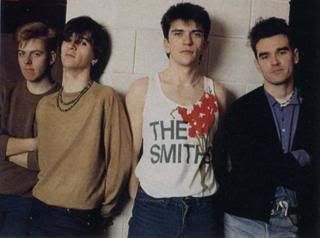 The Smiths, live at the Lyceum Ballroom London, 25th September 1983
An early show from the Manchester lads, featuring the three early singles and most of the first album (not released until '84), plus These Things Take Time and Wonderful Woman, originally released as 12" b-sides. The show's cut off at the beginning, as the first track starts mid-song, but it's a good sounding recording for its age.
01 Pretty Girls Make Graves
02 Wonderful Woman
03 Miserable Lie
04
Reel Around The Fountain
05 I Don't Owe You Anything
06 Hand In Glove
07 What Difference Does It Make?
08 These Things Take Time
09 Hand In Glove
Download sample, it's not in Zip
Smiths Lyceum