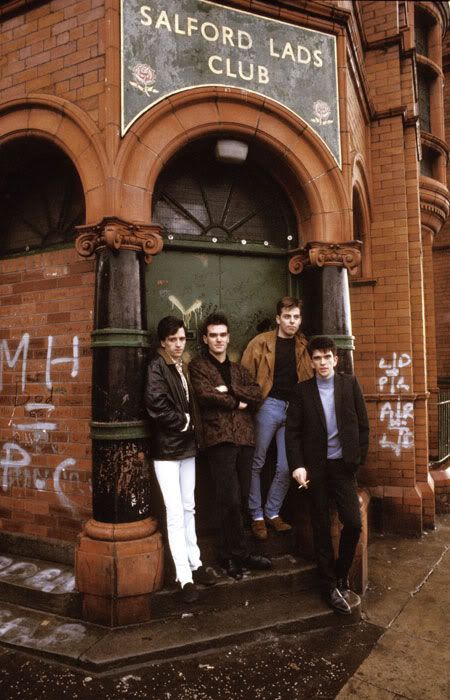 The Smiths, live at Salford University, 20th July 1986
A great setlist from what was the The Smiths (sounds weird, but surely the correct way of saying it?) homecoming gig in Salford, home of the famous above location of course. Not the original line-up at this point, as Andy had been fired for his heroin use via post-it note, a classy touch from Morrissey...despite that, this is probably the most celebrated period of The Smiths career as they were touring what's generally considered their best album, certainly my favourite, The Queen Is Dead.
01 Panic
02 Shakespeare's Sister
03 Frankly, Mr. Shankly
04
Vicar In A Tutu
05 Ask
06 I Want The One I Can't Have
07 Cemetry Gates
08 Never Had No One Ever
09
Is It Really So Strange?
10 The Boy With The Thorn In His Side
11 There Is A Light That Never Goes Out
12 That Joke Isn't Funny Anymore
13 What She Said (with Rubber Ring intro and outro)
14 The Queen Is Dead
15 Money Changes Everything
16
I Know It's Over
17 Bigmouth Strikes Again
18 (Marie's The Name) His Latest Flame/Rusholme Ruffians
19 Hand In Glove
Download samples, they're not in Zip
Smiths Salford