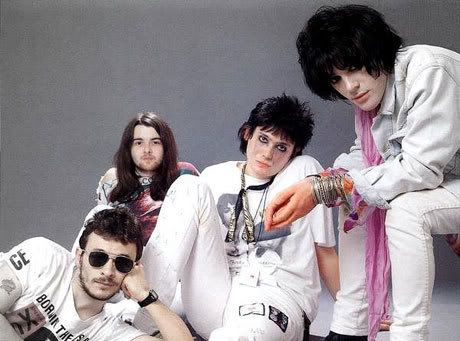 Manic Street Preachers, live at the Southend Cliffs Pavillion, 7th July 1993
With Richie Edwards on 'silent guitar', the Manics made alot of noise in the early ninties, sadly only rarely living up to what they said they would be. A year after this show they were recording their masterpiece The Holy Bible, apart from the mammoth sales promised by the band for their debut, this album did actually live up to all hyperbole they spoke of themselves. Thankfully for todays post, they had actually recorded a good few excellent rock tunes prior to '94's must have album, most of which are in this set. Enjoy!
01. Sleepflower
02. From Despair To Where
03. La Tristesse Durera
04.
Slash 'n' Burn
05. Yourself
06.
We Her Majesty's Prisoners
07. Motorcycle Emptiness
08. Drug Drug Druggy
09. Life Becoming A Landslide
10. Repeat
11. Stay Beautiful
12.
Little Baby Nothing
13. Motown Junk
14.
Roses In The Hospital
15. Wrote For Luck
16. You Love Us
Download samples, they're not in Zip...
Preachers Cliffs