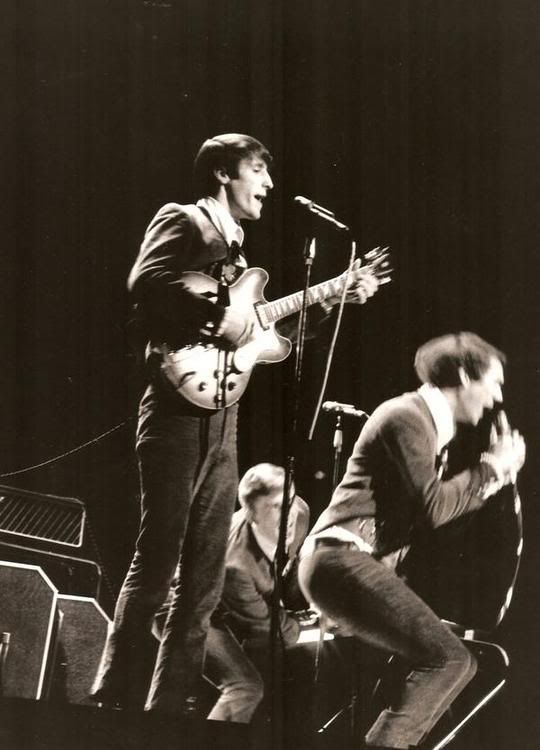 The Sonics, live at The Kentish Forum, London, March 21st 2008
The first time I heard The Sonics was a few years ago now, I got a compilation CD from Mojo magazine full of raw garage rock, the original kind, not The White Stripes and The Strokes variety. One of the most stand-out tracks was called Psycho, a three-chord (plus key change) raucous number about a woman who's rather a tease, with what is one of my favourite rock screams ever at the end of each verse. So I was rather glad to find this little bootleg recently, just a shame it's not from when they were doing it years back. Oh yes, if you're in the UK you'll more than likely have heard Have Love Will Travel on an advert at some point, though not The Sonics version. Enjoy!
1) He's Waitin'
2) Money (Berry Gordy)
3)
Cinderella
4) Don't Be Afraid Of The Dark
5) The Hustler
6)
Boss Hoss
7) You Get Your Head On Backwards
8) High Time / Introducing band members
9)
Have Love Will Travel
(Richard Berry)
10) Strychnine
11) Lucille (Little Richard)
12) Like No other Man
13) Maintaining My Cool
14)
I'm Goin' Home
15) Walking The Dog (Rufus Thomas)
16)
Dirty Robber
(The Wailers)
17) Shot Down (cut)
18) Louie Louie (Richard Berry)
19) Witch
Download samples, they're not in Zip.
Sonics Kentish