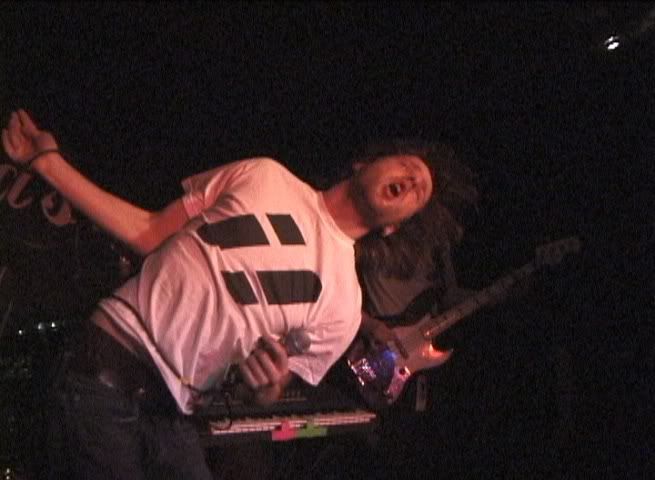 iForward Russia! live in the City, Manchester Academy, October 3rd 2005.
At this point in Forward Russias career they had all of two releases to their names, the split 12" single, shared with This Et All, namely Nine, and the White Heat Records release Thirteen/Fourteen. As you may have already noticed, the more observant of you anyway, the track titles are names are numbers, in the early days together they simply named their songs in the order they were written.
They formed in Leeds 2004, The Black Helicopters Tom and Rob hooked up with brother and sister Katie and 'Whiskas' Nicholls. Unsurprisingly pimped by N.M.E early on, this alternative rock band have released two full length albums to some little success, much less than this fine band deserves, while the Monkeys/Doherty clones sell bucket loads. Life eh?
01. Intro
02. Thirteen
03. Seventeen
04.
Twelve/Eighteen
05. Nine
06. Eleven
Download sample as well as Rar, it's not included.
Russia Rar