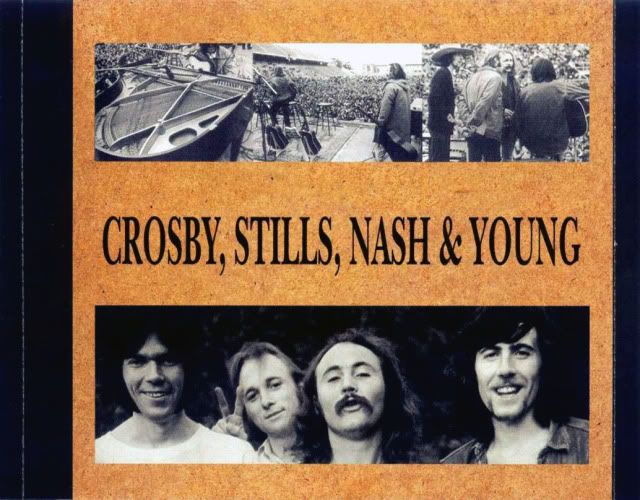 Crosby, Stills, Nash & Young, Studio Archives, L.A. 1969
This is a very nice little bootleg, which spans the period between the release of CSN's debut album together, and Deja VU, the first CSN&Y album. Taken from a few sources, including Stephen Stills home studio and the Wally Heider's Studio. Many unreleased songs, a couple of cover versions (many takes of the Beatles one), and more vasic, stripped down versions of released tracks. Enjoy!
01. Everybody's Talkin'
02. How Have You Been
03. Black Queen Riff/Dialogue
04.
Triad
(Acoustic)
05. Almost Cut My Hair (Acoustic)
06. Everyday We Smile
07. Sea Of Madness
08.
The Lee Shore
09. Everybody I Love You
10. I'll Be There
11. Blackbird
12. Ivory Tower
13.
30 Dollar Fine
14. Everybody's Been Burned
15. You're Wrong Baby
16. Everybody's Alone
Download samples, they're not included in Zip...
CSNY Studio