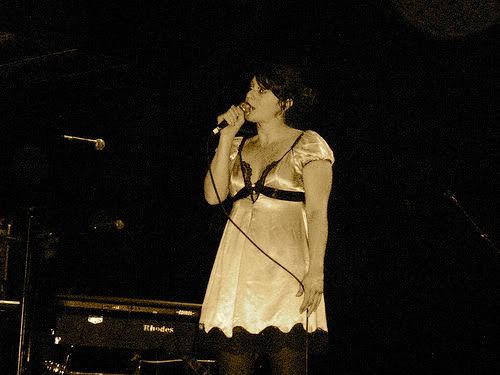 Mélanie Pain live at Ancienne Belgique, Brussels, 25th March 2009
Miss Pain is one of the many ladies to have sung with Nouvelle Vague (as well as other collaborations), singing one of their better, and more well known covers, Teenage Kicks amongst others. She released her solo debut My Name less than a week ago, from which all the following tracks, with the exception of L'espace D'Un Instant, come. Please do enjoy!
01. Little Cowboy
02. Ignore Moi
03.
Bruises
04. L'espace D'Un Instant
05. La Cigarette
06. My Name
07. If You Knew
08. outro
Download sample, it's not included in Zip...
Pain Belgique