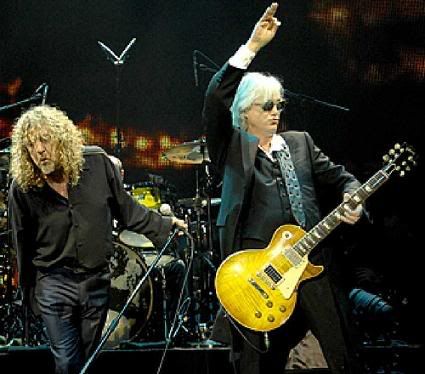 Page & Plant, live at The Shark Tank, San Jose C.A., 20th May 1995
Taken from the Simple Truth bootleg, this is Page and Plant before they re-became Led Zep. There's a great sound from the pre-FM source, and a cracking setlist also. Enjoy!
01. Intro
02. Thank You
03. Bring It On Home
04. Ramble On
05.
Shake My Tree
06. Intros
07. Lullaby
08. No Quarter
09. Gallows Pole
10. Hurdy Gurdy Solo/Nobody's Fault But Mine
11. Hey Hey What Can I Do?
12. The Song Remains The Same
13. Intros
14. Since I've Been Loving You
15. Friends
16. Calling to You
17. In The Evening
18. Black Dog
19.
Kashmir
Download samples, they're not included in Zips...
P&P 1
P&P 2