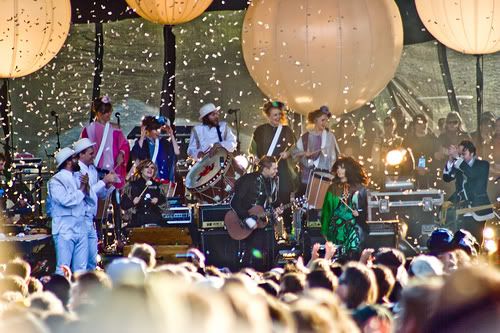 Sigur Rós, live at the Open Air Náttúra Concert, Reykjavik, 28th June 2008
Icelandic Bjork for you yesterday, today she guests with her compatriots Sigur Ros. Recorded live in June '08 this show was not broadcast until January this year, but was well worth the wait. I'm sure you'll enjoy!
01 Svefn-G-Englar
02 Ný Batterí
03
Glósóli
04 Sæglópur
05 Við Spilum Endalaust
06 Hoppípolla
07 Með Blóðnasir
08 Inní Mér Syngur Vitleysingur
09 Hafssól
10 Gobbledigook (with Björk)
11
Popplagið
Download samples, they're not included in Zip...
Ros Air