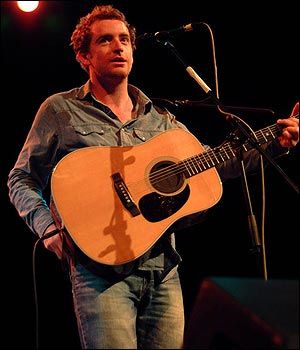 Stephen Fretwell, live at the Arts Centre, Colchester England, 24th May 2009
Fretwell has been quietly growing an audience since 2000, having released four albums and two EP's up till now. Primarily an acoustic musician, he cites many a Brit-Pop (for want of a better term) groups and Dylan as his main influences, the latter of which he wears well. The regualr Buckley fans here may known him for his cover of Morning Theft on the Tim/Jeff covers album. Enjoy!
01. Intro
02. William Shatner's Dog
03. Funny Hat
04. What's That You Say Little Girl?
05. Bumper Cars
06. Run
07. Darling Don't
08. Fool
09. The Ground Beneath Your Feet
10. Scar (Aborted)
11.
Emilie
12. Bad Bad You, Bad Bad Me
13. New York
Download sample, it's not included in Zip...
Fretwell Arts