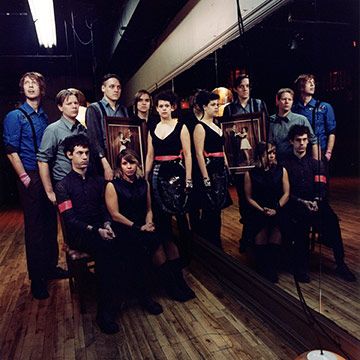 Arcade Fire, live at St. Michels Church, Montreal, 20th January 2007
This was the very first performance featuring the material from the bands second album, Neon Bible. A rather impromptu gig, they played at their recording studio/home, St. Michels church, in front of a select crowd of friends, and those who heard of the show that day. Enjoy!
1. Intro
2. Black Mirror
3.
Keep the Car Running
4. No Cars Go
5.
Black Wave/Bad Vibrations
6. My Body is a Cage
7. Oceans of Noise>
8.
Rebellion
9. Funny chatter
10.Intervention
11.
Building Downtown
12.The Well and the Lighthouse
13. Haiti
14. Power Out
Download samples, they're not in Zip...
Fire Church