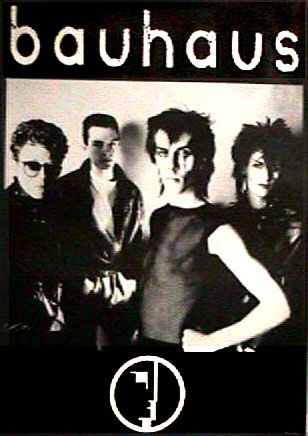 Bauhaus, live at The Wiltern Theater, Los Angeles, 29th October 2005
Although most of the worlds population would think The Cure are the kings of goth (I personally think they aren't at all. Friday I'm in Love?!?), Bauhaus out goth them ten fold. This set is very representative of their sound, and indeed sounds great, with a lovely finale of their Bowie cover and the classic Bela Lagosi's Dead. Enjoy!
01. Burning from the Inside
02. In the Flat Field
03. A God in an Alcove
04. In Fear of Fear
05. Terror Couple Kill Colonel
06.
Swing the Heartache
07. She's in Parties
08. Passion of Lovers
09. Silent Hedges
10. Kick in the Eye
11.
Hollow Hills
12. Rosegarden Funeral of Sores
13. Stigmata Martyr
14. Hair of the Dog
15.
Dark Entries
16. Double Dare
17. Slice of Life
18. Telegram Sam
19. Ziggy Stardust
20. Bela Lugosi's Dead
Download samples, they're not included in Zip...
Bauhaus Wiltern