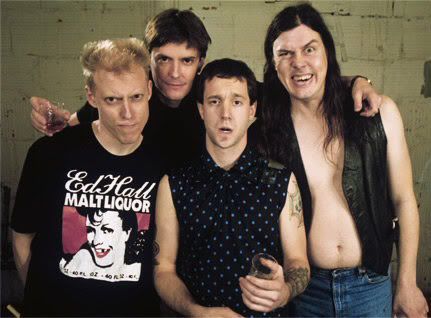 Butthole Surfers, live at Lollapalooza, Pine Knob M.I., 4th August 1991
A little more Lolla for you today, this time from Texas nutjobs the Butthole Surfers. Coming out of the Alternative underground, I guess you'd say they were closer to Punk than any other genre at the time, the Buttholes built themselves a core fanbase in venues like L.A.s Whisky A Go Go in the early eighties. Anyway, do enjoy!
01. Revolution PT I & II
02. Dancing Fool
03.
Creep In The Cellar
04. Blindman
05. Edgar
06. Hey
07. Some Dispute Over T-Shirt Sales
08. You Don't Know Me
09. Fast
10.
Bong Song
11. Human Cannonball
12. Graveyard
13. Booze, Tobacco, Dope, Pussy, Cars
14. Pittsburg to Lebanon
Download samples, they're not included in Zip...
Surfers Knob