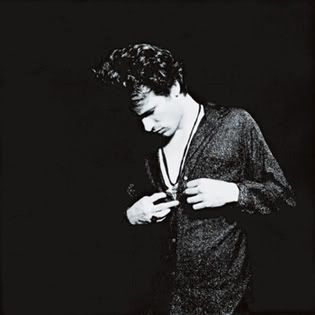 Jeff Buckley, live at Selinas, Sydney, March 1st 1996
On the last date of the Australian leg of the tour, Jeff and band played a couple of songs never before, and never again, on stage, the Mick Grondahl sung Edna Frau, and the song Jeff penned with his then lover Elizabeth Fraser. It's weird that before they met they were both huge fans of each other, and the fact that the Cocteau Twins (Frasers band) covered one of the Tim Buckleys songs, Song To The Siren, and very much in the way Jeff did with Cohens Hallelujah, made it their own.
1. Mood Swing Whiskey
2. Dream Brother
3. Mojo Pin
4. Last Goodbye
5.
Lilac Wine
6. Grace
7. So Real
8. Eternal Life
9. What Will You Say
10. Kick Out The Jams
11.
Edna Frau
Disc 2
12. Woke Up In A Strange Place
13. Lover, You Should've Come Over
14.
All Flowers In Time
15. Dink's Song
16. Hallelujah
17. Vancouver
18. Kanga-roo
Rar 1
Rar 2
Rar 3