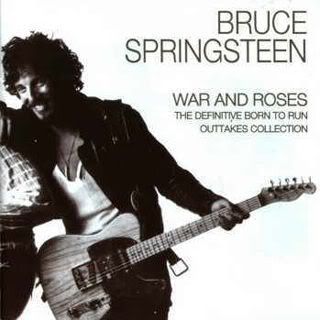 Bruce Springsteen, War And Roses, The Definitive Born To Run Outtakes
I had a real phobia about listening to Springsteen for so long, you draw a picture of what you think someone's all about, and listening to an 'All American Boy' simply grated me something rotten. Thankfully I let my guard down a bit, caved, and found he's not really so bad after all, actually he's rather excellent.
I've got a few of is albums on vinyl now, original pressings, and Born To Run is one of those. Though rather typical in its themes to much other Springsteen music (many of my favourite musicians do exactly the same anyway), chicks and cars, we all know that such things are euphamisms right? Not seen him live, and my old dear turned down a free show recently as she had to work...madness. I do have that gig on here though. Anyway...the files.
Thunderroad (Acoustic Version)
Lovers In The Cold
Rar 1
(re-uped!)
Rar 2