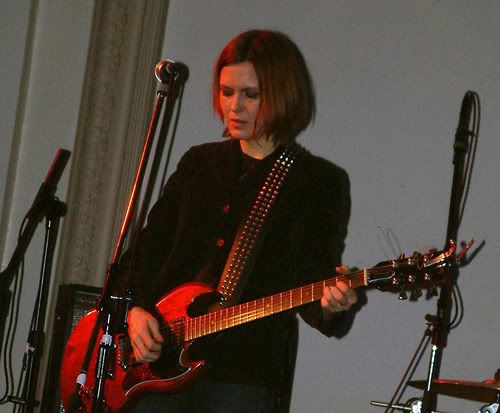 Juliana Hatfield, live at Bush Hall London, 9th March 2006
Here's a nice show for you, from the lovely Juliana Hatfield. She formed Blake Babies as a teen and released a few albums with them before going solo when they split. Since then she's had many solo albums, and a little success to go with them, and has worked with alot of different artists, Evan Danado (The Lemoneheads, she played bass on their biggest album), Belly, Aimee Mann, and recorded two albums with the Some Girls trio (with Heidi Gluck and Freda Love Smith) in the process too. With her love of both punk and pop music, which she combines excellently, she really should earn more plaudits than she gets.
01 Daniel
02 Necessito
03 Waiting For Heaven
04 Forever
05
My Sister
06 Bad Day
07 Robot City
08 Oh
09 Cry In The dark
10 Somebody Is WaitingFor Me
11 Girl In A Box
01 Sunshine
02 Live On Tomorrow (Take 1)
03 Live On Tomorrow (Take 2)
04 Because We Love You
05 Choose Drugs
06 Ten Foot Pole
07 Hole In The Sky
08
I Got No Idols
09 Nirvana
10 Raisans
11 Slow Motion
Download sample tracks too, they're not in Rar files.
Part 1
Part 2