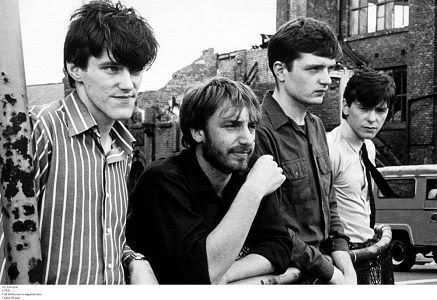 Joy Division, Effenaar Eindhoven, 18th January 1980
This is apparantly a soundboard source, and I'd go along with it, though it is a tad untidy, as audience recordings from the time are likely to be half this good if you're lucky! Sadly this bootleg (from a siver CD source) is missing a couple of tracks; Disorder should slot in at number eight, and Warsaw ended the set. I'm sure with some searching the full set could be found, as there are alot of different releases containing it, but for now here's what I have for you.
01 Love Will Tear Us Apart
02 Digital
03 New Dawn Fades
04
Colony
05 These Days
06 Living In The Ice Age
07 Dead Souls
08 Day Of The Lord
09 Auto Suggestion
10 Shadow Play
11
She's Lost Control
12 Transmission
13 Interzone
14 Atmosphere
Download sample tracks, they're not in Rar files.
Part 1
Part 2