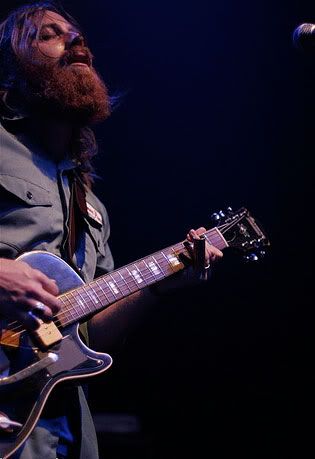 The Black Keys, live at the 9:30 club, 12th May 2008
Had some issues with my computer the past couple of days, so I lack the patience for any kind of writeup, they are a great rock 2-piece though and it's soundboard sourced. You'll notice (if you've been before or perused the older posts) it's Zip filed now instead of Rared. If you can't open it, befriend Google!
01. Girl is on My Mind
02. Set You Free
03. Thickfreakness
04. 10 AM Automatic
05. Same Old Thing
06. Stack Shot Billy
07.
Busted
08. You're the One
09. Strange Times
10. Oceans and Streams
11. Your Touch
12. The Breaks
13. Remember When
14. I'm Glad
15.
No Trust
16. I Got Mine
17. Psychotic Girl
18. 'Till I Get My Way
Download samples, thy're not in Zip.
Keys 9:30 Zip