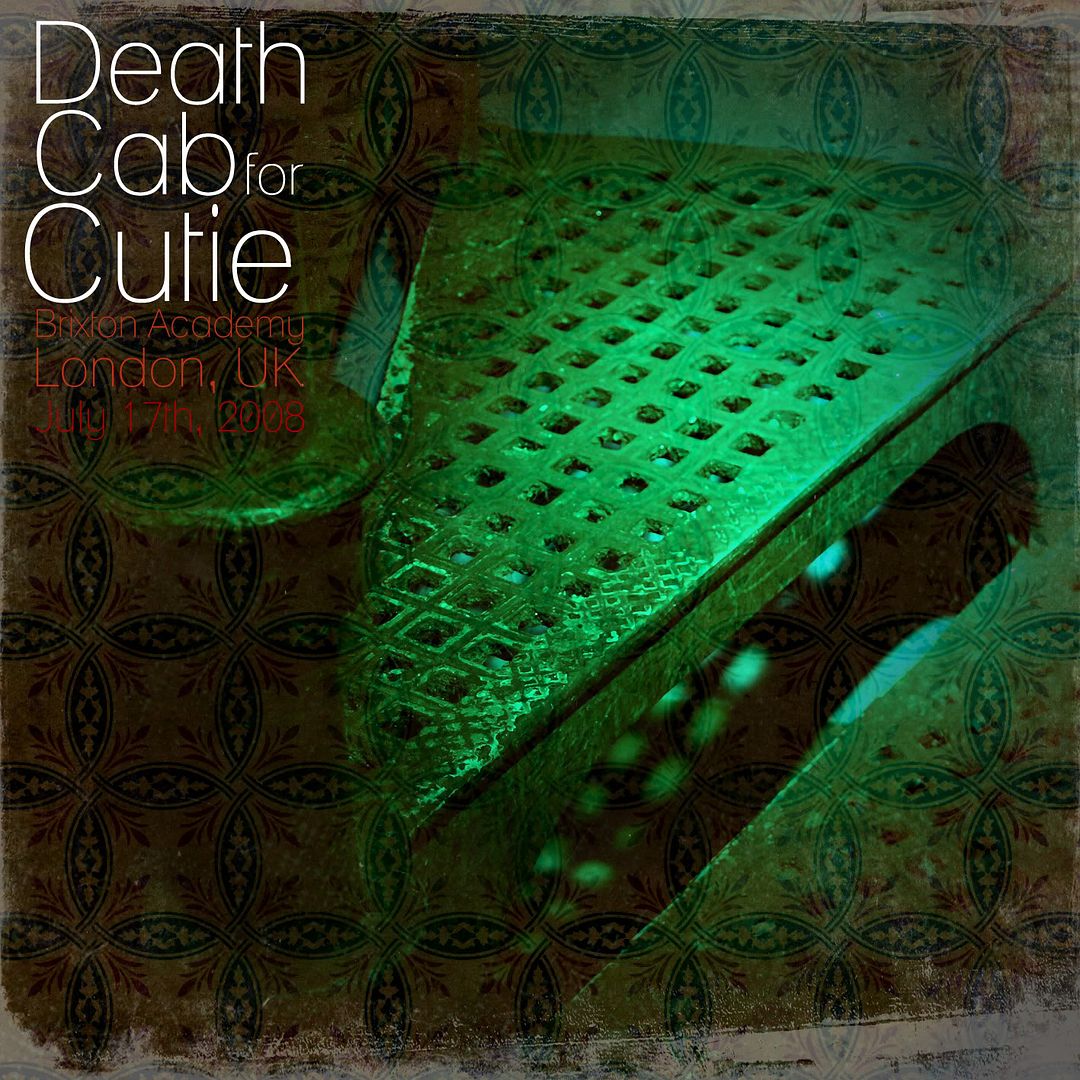 Death Cab For Cutie, Brixton Academy London, 17th July 2008
I wrongly said that Death Cab took their name from
Alex Chilton
(very silly of me as I've known for years it's not), as Alex played this song on many an occasion. It is of course taken from the English band The Gonzo Dog Doo Dah Band, who played the song in the film Magical Mystery Tour, as well as Neil Innes being a smaller member of the Monty Python comedy group, contributing to musical numbers with Eric Idle, and appearing as one of the Mounties in the memorable Lumberjack sketch for instance.
I'll shut up about that now, it's nothing to do with the band Death Cab For Cutie! Enjoy the show :)
Disc 1:
01 Bixby Canyon Bridge
02 The New Year
03 Why You'd Want To Live Here
04.
Crooked Teeth
05 Long Division
06 Grapevine Fires
07 A Moviescript Ending
08 Company Calls
09 Company Calls (Epilogue)
10 Soul Meets Body
11 I Will Follow You Into The Dark
Disc 2:
01 I Will Possess Your Heart
02 Cath
03 Expo '86
04 Styrofoam Plates
05 The Sound of Settling
06 Your Bruise
07 Title & Registration
08
Your New Twin Sized Bed
09 Tiny Vessels
10 Translanticism
Download samples, not in Rars.
Death Cab Brixton 1
Death Cab Brixton 2
Rear Cover
('view' main image to get full size)
Big props to whoever did the artwork for this too, the best bootleg art I've seen in ages!