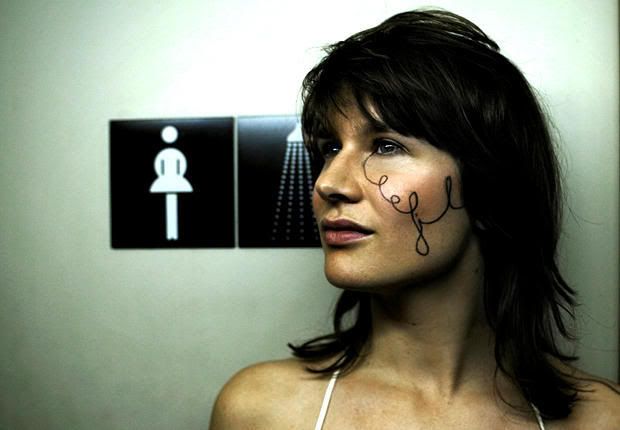 Camille, live on France Inter FM, broadcast 30th August 2008
This is a compilation broadcast from French songstress Camille (Dalmais), part-time member of 'cool' coverists Nouvelle Vague, mercifully only contributing to their first (good) album, and solo artiste.
The broadcast re-ran previous performances on France Inter (tracks 2+4 18th Dec 02, track 6 32rd Feb 05) with songs and interview recorded on 18th June 2008. Included in the broadcast is what's reported as the first song (that she wrote) that she ever performed live, Un Homme Déserté. Unfortunately, I don't understand very much French, it's been a while since I was in school, the only place I've ever spoken more than the odd phrase, so the interviews are lost on me, but I know some will want/enjoy/understand them better than I. A transcript would be nice...
01 Interview 1
02 Paris
03 Interview 2
04 Un Homme Déserté
05 Interview 3
06 Ta Douleur
07 Interview 4
08
Canards Sauvages
09 Interview 5
10 Home Is Where It Hurts
11 Interview 6
12
Money Note
Download samples, their not in Rar.
Studio 105 Rar