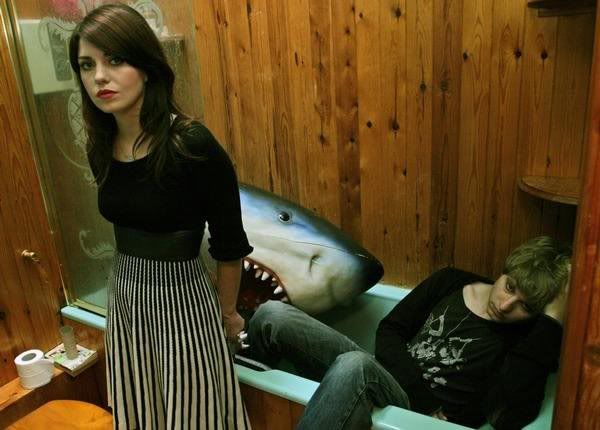 Blood Red Shoes, live at the Garden Nef Party, Angouleme, 17th July 2009
BRS are duo Steve and Laura-May, not an unusual name for a lass from the southern United States, but slightly from the south of England. They've been playing together for quite a few years now, although only one album released thus far, and they've played with some fairly illustrious bands including, Biffy Clyro, Siouxie Sioux, Maximo Park and Rage Against The Machine, to name a broad ranging few. Their second album's in production, and a couple of tracks of which (Wheeze, Fade to Grey) are featured in this set. Enjoy!
01. Intro
02. It's Getting Boring By The Sea
03. Count Me Out
04.
You Bring Me Down
05. Wheeze
06. Say Something Say Anything
07. Fade to Grey
08. This Is Not For You
09. Don't Ask
10. I Wish I Was Someone Better
Download sample, it's not in Zip...
Shoes Garden