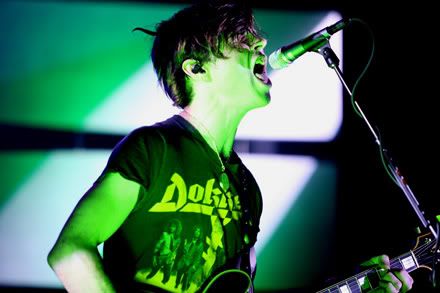 Ryan Adams, live at the Carling Academy, Bristol, 21st January 2004
Sadly, the last two tracks were not recorded (Goodnight Hollywood Blvd./SYLVIA PLATH), probably due to a shortage of tape...I'm guessing. A good setlist for the time, of course rather Rock & Roll heavy, and a good sound for an audeince recording. Enjoy!
01. Introduction
02. First Time, Last Time
03. So Alive
04. 1974
05. This Is It
06. Note to self, don't die
07. Luminol
08. I See Monsters
09. One by One
10. My Love For You Is Real
11. What Sin Replaces Love
12. New York, New York
13. This House Is Not For Sale
14. To Be Young (Is To Be Sad, Is To Be High)
15. Introduction
16. Firecracker
17.
"My Friends Got Mugged" Banter
18. The Rescue Blues
19. Everything Inside Me
20. I Want To Go Home
21. Want It All Back Again
22. Somehow, Someday
23. Do Miss America (speed metal version/barbershop version)
24.
Nobody Girl
Download samples, they're not in Zips...
Ryan Carling
Ryan Carling