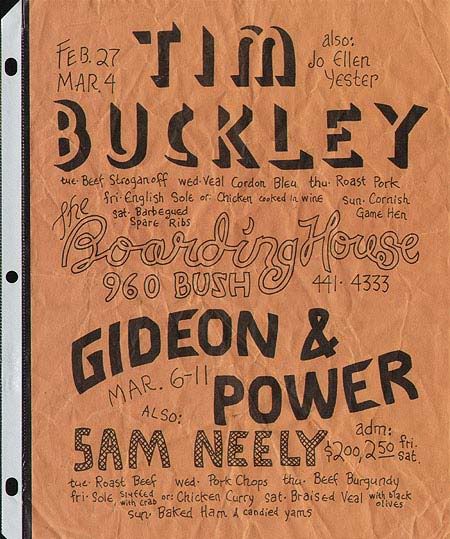 Tim Buckley, live at the Felt Forum, New York, 23rd September 1972
Not posted much the past few days, had a bit on. My bad.
Here's some Tim for you anyway, audience recorded, but for '72 a very good sound. The band was opening for Frank Zappa, who's audience were not very receptive. In the linear notes of the Boot CD Lee Underwood states that Tim threw his hands up and walked off near the end of Gipsy Woman. You'd think Zappa fans might be a tad more receptive, but then they can be as partizan as anyone else I guess. Enjoy!
01. Buzzin' Fly
02.
Love From Room 109
03. Happy Time
04. I Just Don't Work Right in the Morning
05. Gypsy Woman
Download sample, it's not in Zip...
Tim Felt