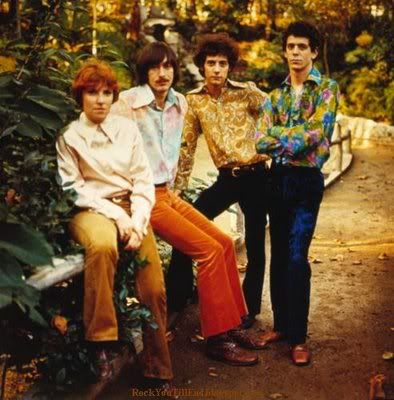 Velvet Underground, live rehearsal at Max's Kansas City, New York, summer 1970
In 1968, Andy Warhol moved from the original Factory premises, to a little place across the street from a club called Max's Kansas City. The backroom of the club, nicknamed The Bucket of Blood, became a respite for Andy and other celebraties when in town. Well, this bootleg is sourced from a rehearsal in the summer of '70, probably 26th July, recorded to a reel-to-reel via a single mike. Enjoy!
01. It's Just Too Much
02. I'm Free
03.
I Found A Reason
04. New Age
05. Walk And Talk It
06.
Head Held High
07. Wild Child
08. Little Queenie
09. Good Lovin'
10. Oh Mickie
11. Max's jingle
12. Waiting For The Man (with false start)
13. White Light/White Heat
14. What Goes On
15. Cool It Down
16. Who Loves The Sun
Download samples, they're not in Zip...
Underground Max's