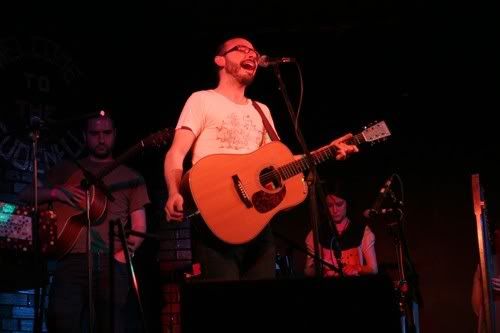 Adem, live at the Britannia Folk Festival, Barbican Hall London, 4th February 2006
I'm sure this name will ring bells with most Jeff fans, though some may not place it immediately. Adem was one of the guys who played on the Dream Brother Jeff/Tim tribute album, doing a rather lovely version of Mojo Pin. I would've posted the set from King Creosote (Grace) too, but I'm unsure of all the song titles, if anyone can help drop me a line.
01 Chat
02 Everything You Need
03 Cut
04
Love And Other Planets
05 These Lights Are Meaningful
06 There Will Always Be
Download sample, not in Rar file.
Rar file