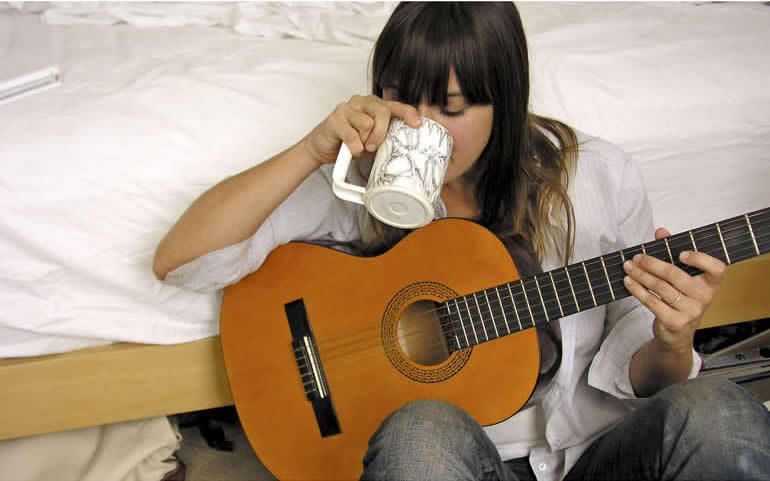 Cat Power, live at the Black Cat Washington, 18th September 1996
To those who've come to Cat (Charlyn "Chan" Marshall)Powers music in recent years and aren't completely obsessed by her lovely music, me included, it may come as a surprise to know she's been around quite so long. Then again, those who know what an SOB the industry can be, me included, it comes as less of one. As per usual, John Peel was there fairly early, although after Cat had given up on making it on the New York scene, yet she didn't get much joy over here till another person with a constant finger on the pulse Patti Smith, who more than likely saw Cat in her early '90's days in New York anyway, when she included her in the Meltdown Fest line-up of 2005.
I saw her on the now pretty shitty, though it still has it's moments I suppose, Later with Jules Holland, not too long back, where herself and (Leslie) Feist both sang songs of black origin, literally for Feist, stylisticaly for Cat, and both blew away UK soul singer Beverley Knight in my humble opinion, and I do love a good strong black womans voice. Anyway....here you go folks!
01. Bathysphere
02. In This Hole
03. No Sense
04. King Rides By
05.
Good Clean Fun
06. What Would the Community Think?
07. American Flag
08. Fate of the Human Carbine
Download sample track, it's not included in Rar.
Rar file