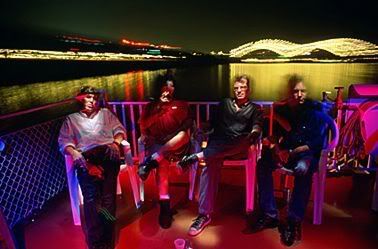 The Grifters, live in Santa Rosa LA, 20th April 1995
The Grifters were an awesome (I've been using that word alot the past couple of days) alt-rock band coming out of Memphis TN, the town Jeff lived out his last days writing and playing small gigs in preparation for what would become Sketches. Jeff and them played on the same bill a few times, and he was good friends with the guys. They were on Subpop for a good while and released many albums, the most lauded being Crappin' You Negative, from which most of this set is derived.
1. Just Passing Out
2. Corolla Hoist
3. His Jesus Song
4.
Wreck
5. Bummer
6. Holmes
7. X-Ray Hip
8. Bronze Cast
9. Return To Cinder
10. Get Outta That Spaceship & Fight Like a Man
11. Banjo
12. Maps Of The Sun
13. Black Fuel Incinerator
14.
Postal Blowfish
(Guided By Voices)
15. She Blows Blasts of Static
16. Thumbnail Sketch
17. I'm Drunk
18. Look What You've Done To Me Now
Download sample tracks, they're not in Rar files.
Part 1
Part 2