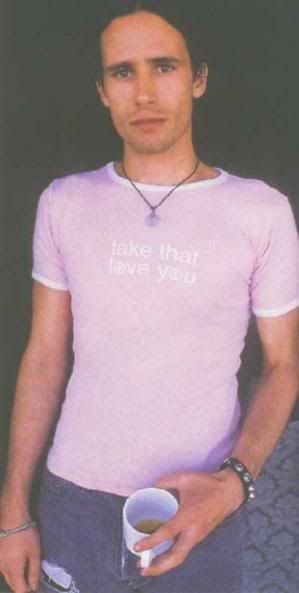 Jeff Buckley, live at the London Astoria, January 18th 1995
Another rarity for you today, something I've only recently got in its full form, though I have seen some tracks floating around. Another source perhaps?
I was talking to another big Jeff fan about the emergence of the KROQ show the other week and she gave me the link to this, telling me that she knows the taper and would have a word in his shell-like about the master cassette. Sadly, when these MP3s were ripped from the original copy, which was heavily damaged, the master was killed. Shame the owners tech savvy friend didn't have the forethought (foresight?) to rip it straight to lossless in the first place. I
know
that's what any serious bootlegger would've done...C'est La Vie as the Belgians and Swiss might say.
01. Dream Brother
02. So Real
03. Grace
04.
Last Goodbye
05. Eternal Life (aborted)
06. Eternal Life (restarted)
07. Killing Time (The Creatures)
08. What Will You Say
09. Mojo Pin
10. Lover, You Should've Come Over
11. Hallelujah
12.
Iron Man
(Black Sabbath)
13. Vancouver/Kangaroo
Download samples as well as Rar, they're not included.
Astoria 95 Rar