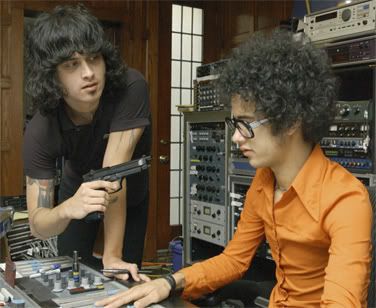 Mars Volta, live and acoustic, Bill Graham Civic Auditorium San Fransisco, 31st December 2007
The first set of two (the second was electric) from the fabulous Mars Volta, featuring a new song, which is titled just that, and debut acoustic versions of the rest of the songs, as they'd never played that way before.
01. Intro
02. Televators
03. Cedric talks about a toy guitar given to Omar by an audience member
04. The Widow
05. Cedric talks
06. Miranda, That Ghost Just Isn't Holy Anymore
07. Cedric talks
08. Asilos Magdalena
09. Cedric talks
10. Vermicide
11. Cedric Talks
12. New Song
The link vanished...